Many people dream for the day when they can finally move abroad to start a new life. It's common for people to make such a move after retiring, although some people prefer to make such a lifestyle change much sooner. However, with Brexit currently in a transition period and with so much still unknown, there is a lot of confusion for UK residents asking the question, 'can I buy property in France after brexit?'.
Brexit officially began on January 31, 2020, and the transition period is scheduled to last through to the end of the year, if not longer. With so many British expats living in France, and many more hoping to buy holiday or full-time property there, a lot of questions have been raised about the pre- and post-Brexit real estate markets and buying processes. The good news is that Brexit doesn't have to hamper your goal of moving to France, especially if you're able to act within the next few months. Plus, even if you have no choice but to wait, there are still post-Brexit moving options to consider.
While the answers may change over the course of this year, so if you are thinking of buying property in France after Brexit, here's what we know so far.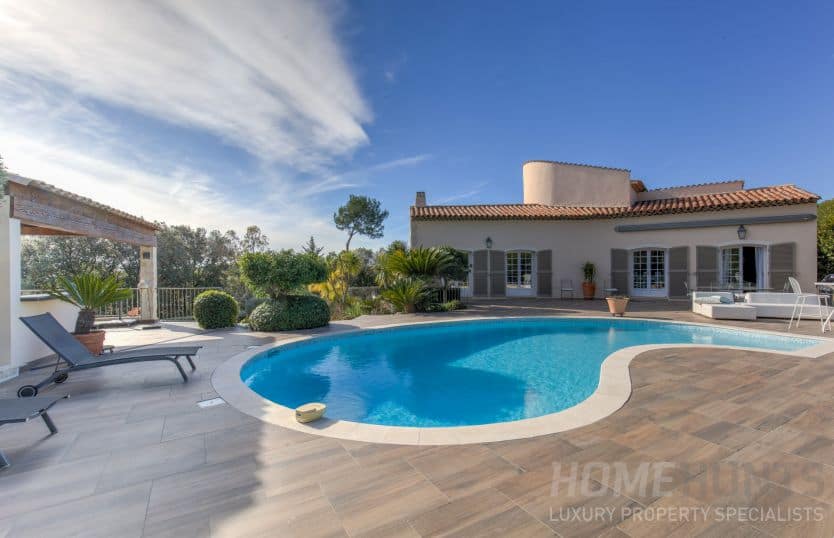 Is the Brexit Transition Period Definite?
Keep in mind that there is a possibility that the transition period will be extended, which could give you a bit more time to make moving-related decisions. The original plan was for the transition period to last for two years, giving residents ample time to plan ahead. However, after several Brexit delays, the transition period was shortened.
Are Brits Still Buying Property in France?
While fewer British clients are seeking holiday homes in France since the Brexit referendum, the percentage of those searching for full-time residences has gone up, meaning that more people are hoping to permanently relocate from the UK to France. And while the overall number of Brits who want to buy property in France has gone down a bit, those who are still searching are committed and serious about the move, more so than pre-referendum.
Should I Buy a House Before or After Brexit?
The expected duration of the Brexit transition period is roughly the same as the time it takes to buy a house, so if you're hoping to purchase before Brexit is finalised, your search has to start soon. The home buying process is longer for people who live in a different country because there's less familiarity with France's regions, and there's also less available time to tour properties. When time isn't on your side, the best solution is to work with a buyer's agent who has expertise in France. This can speed up the process of doing in-depth research, making connections and finding hidden gem properties.
Furthermore, the Brexit transition period allows Brits to retain their EU rights through the end of the year, which includes the freedom of movement right. If you move to France before the end of 2020, you'll take your EU rights along with you, including those affecting healthcare, pensions and residence.
What Happens If I Can't Move Before the Transition Period Ends?
If you're unable to buy French property and relocate before the end of the year, you'll still be able to purchase French property, but the process will be different since you won't be an EU citizen any longer. Owning property in France will continue to be legal, though, since French property ownership is under the country's control, not the EU's (and that includes property you plan to rent out).
What Else Should I Know About Purchasing Property in France During Brexit?
There are a number of factors to consider when deciding if you should move before or after the Brexit transition period. Let's go over some of them.
Driving
If you become a French resident before the transition, you can switch your UK license over to a French permit. There's a backlog, though, and even if you request the change now, you may not be approved for several months, which could mean going through the process post-transition – and it's unclear exactly what that could involve. Once the transition period ends, you may need an international driving permit to drive in France, which you can get over-the-counter from a British post office.
Health Insurance
It's unclear if Brits will be allowed to use their European Health Insurance Card (EHIC) post-transition. If you can't continue using it, you may need to purchase travel health insurance when visiting France, even if you'll be living there for part of the year.
Mortgages and Rental Property Tax
It's possible that non-EU residents will not be allowed to borrow as much for a French mortgage as EU residents, though the debate is still out on this. Additionally, after the transition, Brits may be subject to double taxation on rental property.
Pensions
If you're currently retired, you can receive your pension in France no matter when you move, and you may also qualify for additional French benefits. If you move before the end of the transition and become a French resident, your pension will continue as usual – and that's true if you retire after moving or after the end of the transition.
However, it's important to know that if you move post-transition, your pension may be up-rated each year. There hasn't been a final decision made, but it's a possibility.
Visas and Residencies
While it's still unclear exactly how UK residents will be treated after Brexit, non-EU citizens have to get a long-stay visa from their home country before moving to France. The visa must be validated as a residency permit within three months of arriving in France.
In terms of the right to residence, you will not need a visa if you stay in France for less than half a year, which means being there for 90 out of every 180 days. That means you can stay in France for approximately three months at a time before returning home for approximately three months, and you won't need a visa to do that. This is good news for anyone buying a holiday home in France, whether that's before or after the transition.
If you'll be living in France full-time or for more than half the year, though, and if you cannot move before the transition period ends, you'll need a visa.
Becoming a French Resident
If you hope to become a French resident and once again enjoy the benefits of being part of the EU, the process can take a long time. You must meet one of the following:
● Live as a resident of France for five years
● Live as a resident of France for two years, and postgraduate studies were completed at a French university
● Be married to a French resident for four years
● Have children who were born in France – you can apply for citizenship when they turn 13
You may eventually become a bona fide French resident, but it's not a short-term strategy that will help when deciding when to move to France. Plus, since it's such a long process, moving to France pre-transition and retaining your EU rights is the simpler, more dependable option.
Are British Expats Who Currently Live in France Impacted?
According to the Brexit Withdrawal Agreement, Brits who are lawful residents of another EU country, like France, are allowed to stay there. That will remain the same for any Brit who moves from the UK to France before the end of the transition. However, it's important to understand that being a legal resident of France is different from simply remaining in France for an extended period of time. To be considered an official resident of France, criteria must be met. For example, you have to prove that you're financially self-sufficient.
Final Thoughts About Buying Property in France During Brexit
With the UK being part of the EU, there's a lot of freedom of movement. When those rights end in 2020, though, what will happen, and what hoops will you have to jump through to travel to or live in France?
The main problem is that it's still unknown what will happen post-transition, so there are no guarantees about what the process or regulations will be like. It's likely that moving post-transition will be more complicated and expensive than moving now, which is similar to what Americans or Australians go through when relocating to Europe.
If you want to buy a holiday home in France that you'll only spend time in for part of the year, when you buy won't matter much. You won't be allowed to work in France if you only travel there infrequently, but you probably won't want to work while on holiday anyway. You also may have to take out private travel insurance for your trips.
While it will be easier to move to France now instead of waiting until Brexit is finalised, it won't be impossible to move post-transition. If you're able to move to France before the transition period is over, you'll retain your EU rights for life, as will your spouse and your dependents.
Home Hunts are here to help you through the process of buying property in france. If you would like to speak to one of the team to discuss your needs or just to have a chat about the market, you can call us on +33 970 44 66 43 or send us a mail to info@home-hunts.com. If you just want to browse through thousands of beautiful French homes, visit our website at www.home-hunts.com or follow us on Facebook or Instagram.