Choosing the best location to live in France goes beyond being close to the Eiffel Tower or gazing out at the Mediterranean every morning. There are a lot of factors to consider, like climate; the pros and cons of rural and urban locations; the most popular spots for expats, locals and tourists; how you'll get around; plus the cost of living.
You don't need to know your exact preferences for each and every part of these considerations, but exploring these topics will help you narrow down your property choices and figure out what's most important to you. From there, a specialist property buyer's agent can give you additional detailed information on the towns, types of property and locales you're most interested in.
In this article we will help you find where to buy property in France and guide you towards the best locations to live.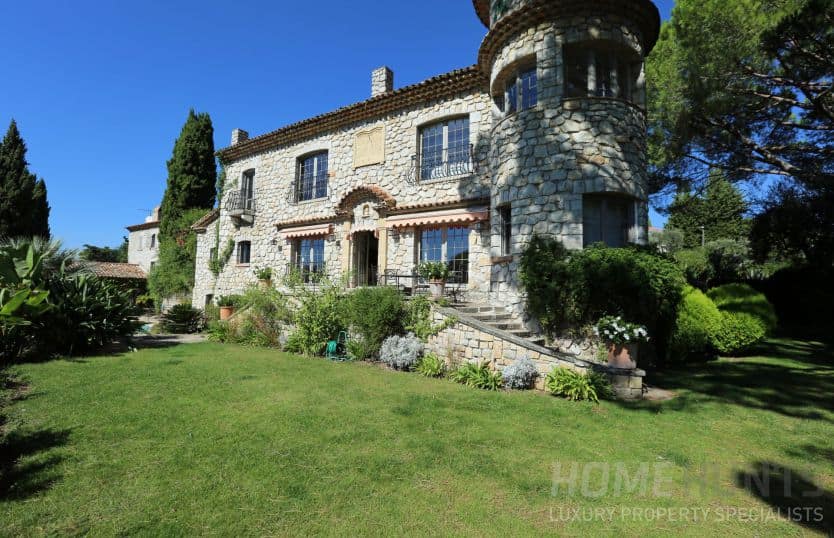 The Climate
There are a lot of varied climates in France, and weather is an important consideration whether you'll be living in your new home full-time or just as a getaway. For example, Paris experiences all four seasons, while the French Riviera is mild and warm all year round. In the alps, you're bound to see chillier days, which is why the ski season is so long. Here are a few more things to know about the climate in France:
The weather in northwest France is comparable to that of southern England, which is termed "oceanic." This means that winters are cool and summers are warm, and there's precipitation year-round (more so in the winter).
As you head south and move inland, summers become hotter and winters become colder (like in Paris).
When you reach Occitanie (formerly Languedoc) and Provence, you're close to the sea and you'll experience a Mediterranean climate, the warmest in the country. However, these areas also have microclimates to familiarise yourself with. For example, Provence is warm most of the year, but it also experiences cold winds that come down from the mountains.
To the east is the French Riviera, which is warm and sunny practically every day of the year.
To the west, the areas by the French Pyrenees are beautiful, but they get a lot of rain in the autumn and winter.
Holidays in an area with heavy snowfall or high temperatures may sound idyllic, but think about what it'll be like to live there all the time. Will you miss the change of seasons? Will it be difficult to find a job if you work outside? Would it be better to live in an area with a more hospitable temperature and then travel a few times a year to enjoy something different?
Rural vs. Urban Locations
There are perks and drawbacks to living in rural and urban locations. Living in a rural setting means you'll have lots of privacy and quiet, but it may take you a long time to reach the town centre to go shopping and access other amenities. Urban areas have plenty of shops and services nearby, but you may have to live in an apartment instead of a house and deal with heavy traffic or tourism.
France's inland areas are less popular with buyers, which means you can get a better value when purchasing property.
The Dordogne area is especially popular with buyers from England, so you'll be able to find a strong expat community there.
Provence is also popular amongst expats, but it's not as accessible as other parts of France, so frequent travel will be challenging.
Paris attracts people from all over the world, both to live and visit. While you'll be close to some of France's best attractions, you'll also have to contend with tourists. Living in the outskirts of Paris, though, means being amongst a lot of locals and having a better variety of property types (you won't be limited to apartments, like in the heart of the city).
Unless you're leaning heavily to one side or the other, the best option may be to live somewhere that has a balance. Look for a home that's close to a city or major town without being in its hub. You'll steer clear of heavy tourism while still being close to transportation, events and shops.
France's Most Popular Locations
There are so many small, tucked away parts of France to look for property, but even those lesser-known towns and villages are part of popular areas. Or, you may want to be right in the heart of it all, especially if you hope to rent out your home while you're not there. The French Riviera, Paris, Provence and southwest France are four of the country's prime spots for buying property.
French Riviera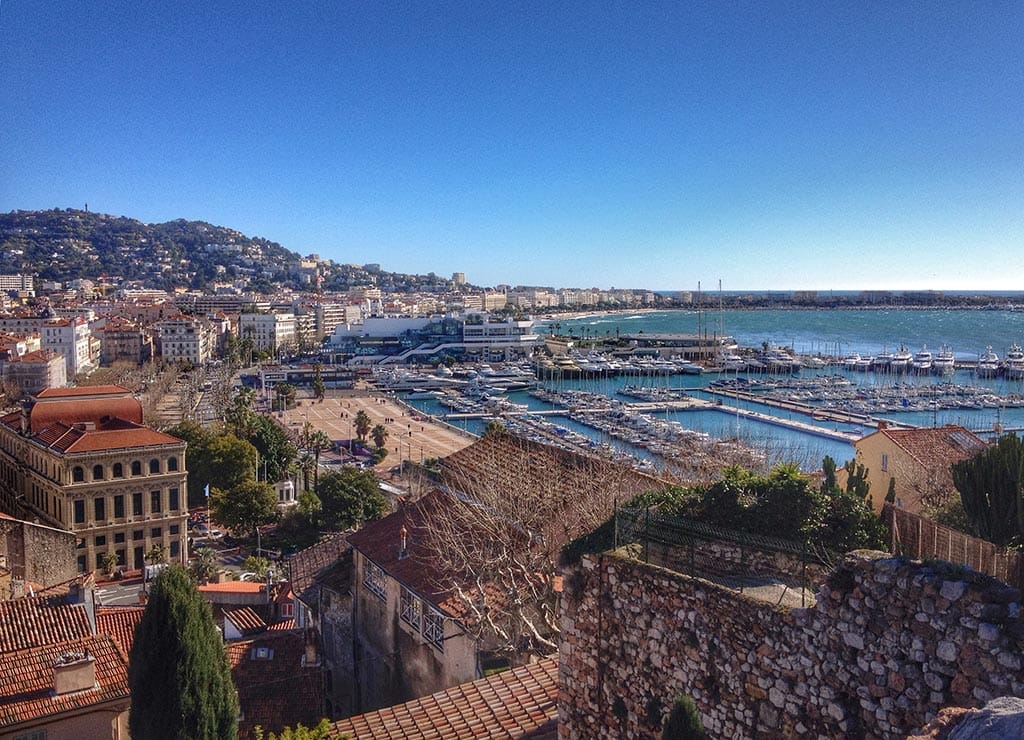 The French Riviera is all about exclusivity, from its VIP-only beach clubs and cultural festivals to the superyachts that dot the coastline. When you need a rest from the glitz and glamour, the area also has some sleepier fishing villages that are perfect for a quiet relaxation day or two. Wherever you go, one thing is certain: this part of France is for spending your days in the sunshine (and Saint-Tropez may be the best spot for exactly that).
Artsy Antibes hosts the jazz festival every year, and you'll want to visit the Absinthe Museum and the Parc Exflora gardens. Cannes offers even more than the annual film festival, like a high-end golf country club and numerous designer shops. In Nice, rent a bike to head to an outdoor market or castle ruins. Slow-paced Èze, Italian-influenced Menton and tiny, sophisticated Monaco are also in this area of France.
Paris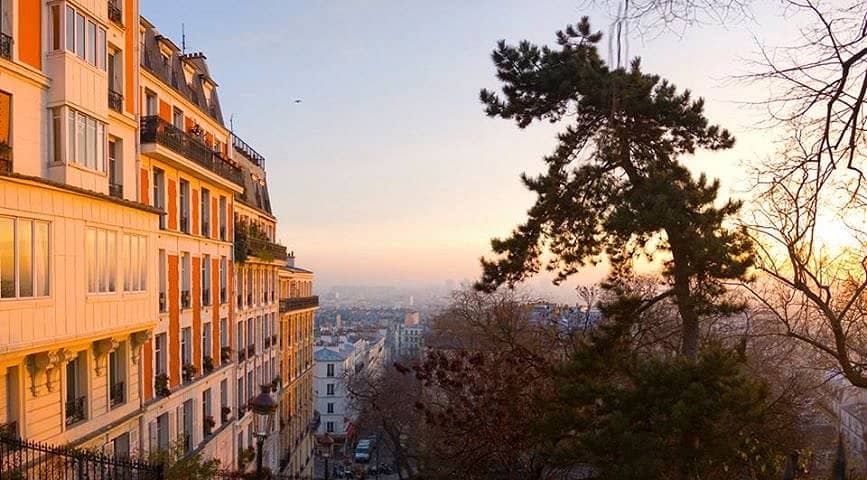 Paris' enormous, luxury apartments have wrought iron balconies where you can drink your morning coffee, and light floods into each room through floor-to-ceiling windows. Once you head out for the day, you can stroll along the Seine to a museum, patisserie or open-air market. And while you may be picturing a view of the Eiffel Tower, there are so many neighborhoods to choose from you may have to visit them in person before making a decision.
Paris has 20 arrondissements, each with its own appeal and offerings. For example, the sixth and seventh arrondissements are glamorous and wholly Parisian, while the sixteenth is suburban and better for families. The fourth has a thriving nightlife, while the eighth is brimming with restaurants, shops and movie theatres.
Provence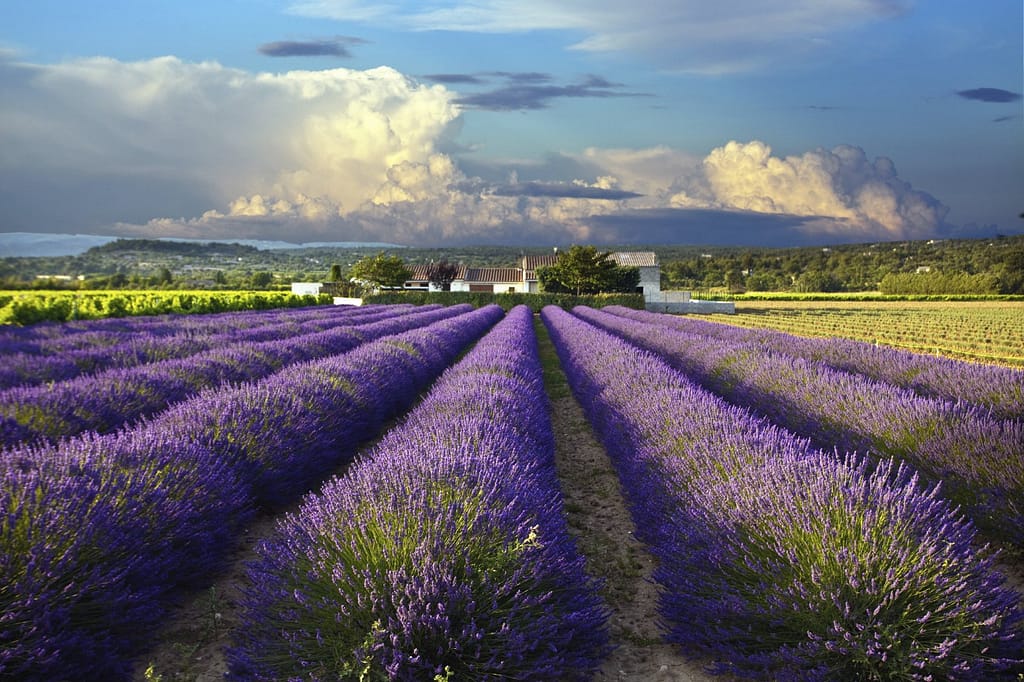 Provence's cypress trees, lavender fields and vineyards make the area endlessly beautiful, and the area is known to attract elite property buyers. Many local restaurants feature truffles on the menu because they're a local delicacy, and you can go truffle hunting yourself on a guided tour. Pair your finds with a varietal from one of the many wineries in the area.
Extravagant experiences are par for the course in Provence. Since you're so close to the Mediterranean, a popular pastime is chartering a yacht for a few days. You can also escape to the Porquerolles or Port-Cros islands for a private lunch on a secluded beach, or spend a long afternoon at a world-renowned golf course.
Southwest France
Overall, people head to southwest France for the area's history and authenticity, from the Lascaux cave paintings to the unassuming and charming cobblestone villages. Views look like they've leaped off the pages of a storybook, especially in Dordogne. There's an emphasis on leisure in this area of France, and people's priorities revolve around family and recreation.
Southwest France is home to the Pyrenees, which are stunningly gorgeous and offer outdoor excursions you won't find anywhere else in France, like snowboarding, skiing and hiking, plus adrenaline-pumping adventure activities. If you're more interested in water sports, Biarritz is where to go surfing. You'll also find Bordeaux in this region, where you can taste your way from winery to winery.
Types of Properties in France
There are many types of properties in France, and they tend to change based on location and how much land is available:
Apartment: The main type of property in busy areas, like Paris and Saint-Tropez. Luxury apartments can be huge, though, with multiple bedrooms, in-home lifts or elevators, balconies, fireplaces, etc.
Bastide: Square or rectangular stone properties with medieval features that date back to the 13th and 14th centuries. Found in Aquitaine, Midi-Pyrénées and Provence.
Chalet: Built to withstand intense weather and often found in the mountains, making them attractive to skiers. Modern chalets combine traditional construction (wood and stone) with luxurious upgrades.
Chateau: Large, prestigious homes with a lot of interior space. Often set on acres of agricultural land, some chateaux resemble castles.
Maison de Maitre: Elegant mansion in a town or village, usually with a large garden. The exterior of a maison de maitre is symmetrical and inside there are usually fireplaces and high ceilings.
Mas: Rural house in the countryside, usually found in Provence. The property may include additional structures or vineyards.
Access and Transportation
Getting to and from your new home is especially important if you'll only be there part-time. However, even if you're moving permanently, you may still want your friends and family to visit, or you may travel often, making access important.
Northern France has easy access to ports, and locations in central and southern France are often close to airports. However, if there are only one small airport and a budget airline, flights will be limited. If you're in a major city, like Bordeaux, Nice, Paris or Toulouse, you won't have trouble getting a flight, and your trip to the airport will also be short. If you want to travel within France, high-speed trains link major and small towns.
Expat Communities
Even if you're moving because you want a totally different way of life, it's nice to know where expat communities are, especially in the beginning. Finding people who can give you advice about settling into your new location and who speak your language is vital at first. You'll also form a social circle quickly, and that support goes a long way when you're in a foreign country.
If you have children, you'll want to live in an area with a large expat community so that you can be near an English-speaking school. However, if your main goal is to assimilate and learn the language, make sure you're not moving into a village that's almost entirely inhabited by expats – it'll be too easy to stay in that bubble and never experience being a true French resident. There are plenty of areas in France that strike a balance – an expat community to help you get comfortable, but plenty of native customs and ways of life to learn.
Cost of Living
The more popular the area, the more money you'll spend on a home, and the smaller that home will be. For example, a luxury apartment in the French Riviera or Paris could cost the same as or more than a sprawling country home in a remote area. That doesn't mean a bigger, more secluded home is better – it just means that you should take everything you're getting into account, not just the type of property you're buying.
When it comes to expenses like food, electricity and other essentials, price is relatively the same throughout France. However, there may be major changes when it comes to taxes, so do research about the taxes in the specific areas that you're considering. Also, think about how much travel it'll require to reach certain services. For example, even if the cost of food is the same in the country as the city, you may have to travel half an hour further to reach the closest store, which increases your out-goings.
Wrapping Up
Our advice would be to make three lists: what you must have, what you definitely don't want and niceties you'd like but that won't make or break a decision. Then, connect with an expert who knows French real estate and can guide you through the process.
HOMEHUNTS property agents are able to select beautiful, high-end French property based on your specific search criteria. Browse our selection of luxury homes and speak directly to one of our property consultants by calling +33 (0)970 44 66 43.