Using a French Property Finder is without doubt one of the best ways to save yourselves time and money in you French property search. In the past, finding French property was challenging. If you couldn't visit estate agencies in France, you had to hope to connect with French real estate agents based in your home country, many of which were in short supply and hard to find. Today, things have changed for the better.
Now, there are seemingly endless ways to find a home in France, which brings up another problem: which way is the best way? Sometimes too much choice is just as bad as not enough choice. From expert advice to real stories and the latest news from the property market, there's a wealth of information out there for the taking.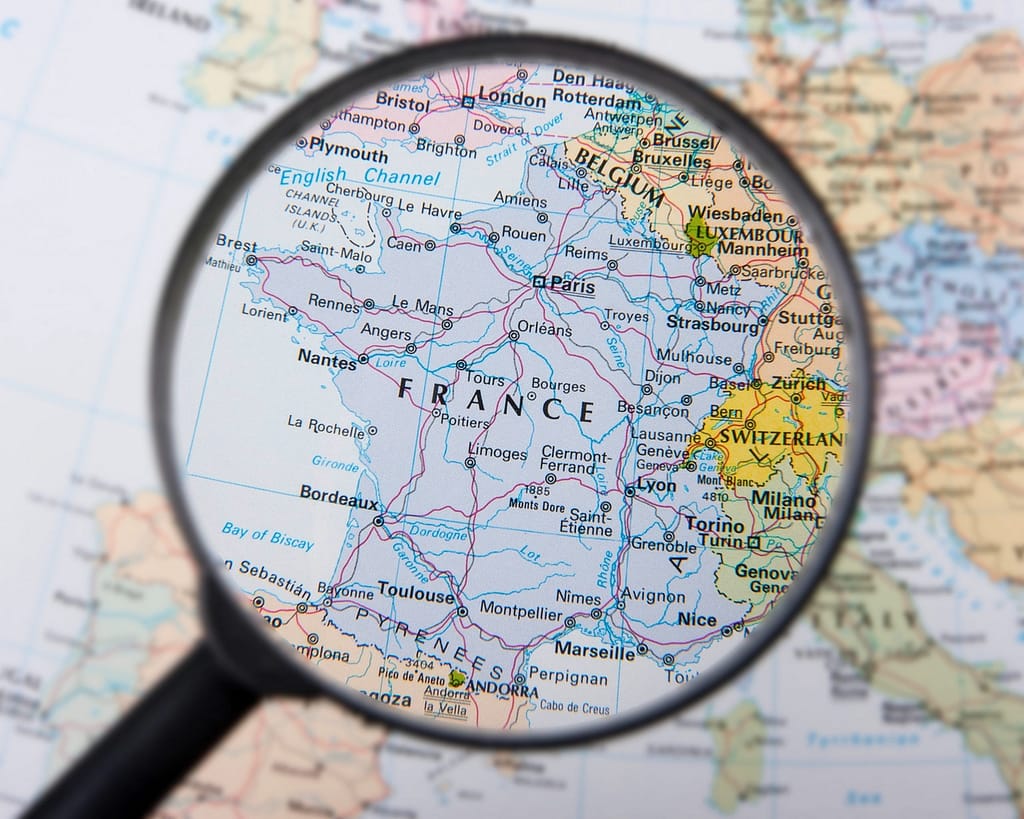 1. Internet
Online, there are thousands of listings to choose from, spread across a multitude of property portals. This makes it easy to start the search on your own, but wearisome to narrow down your options. It can also be difficult to know which websites are credible and if you're actually getting accurate information.
There are agency sites to check out, blog posts about the buying process, news articles with up-to-date pricing, information about weather patterns, lists of local attractions, etc. Plus, property websites have newsletters that will update you on the state of the industry and send you alerts when new properties that meet your criteria are available. There are even mobile apps that will let you look for property when you're away from your computer.
One great online tool is the ability to connect with other French property owners or buyers who are in the same position as you. Blogs, forums and social media chats help you trade information with these people, get suggestions and advice, and offer up your own earned knowledge.
2. Property Finders
It's growing in popularity to hire a French property finder. This service is especially helpful for people who aren't able to visit France in order to see properties in person. Like agents, property finders must have a carte professionnelle, which says they're professionally qualified. Unlike agents, property finders work on behalf of the buyer, not the vendor, to source properties and negotiate prices.
Luxury French property specialists, Home Hunts offer such a service and because of their connections and partners situated throughout France are able to match client requirements to available properties.

3. Agents
French real estate agents are mandated by the seller, but they're still able to offer advice to the buyer, like information on the local property market and the buying process. You won't be able to get details on individual properties, though, which is why many people prefer to utilize a French property finder, who will be more forthcoming with information.
4. Notaires
While notaires are legal professionals who help with the sales agreement (compromis de vente), some of them also sell property. They're not allowed to advertise, but some notaire's have their properties displayed in their shop window. It's most common for notaires to also work as selling agents in rural areas.
5. Private Sales
A number of transactions in France are via private sales, although many people prefer the security of working with a French property finder or other real estate professional. When you purchase property privately, you avoid agency fees. However, this route isn't recommended unless you have solid French language skills and a deep understanding of the buying process.
6. Exhibitions
French property exhibitions are a great way to connect with agents and financial advisors. You can also meet specialty vendors and attend seminars on the buying process.
The best way to find your perfect French property is to combine different methods in a way that best suits your needs. While you may want to start the search online, you can also visit properties in person and meet with real estate professionals face-to-face. Home Hunts are here to act as your French property finder and help you to find your dream home. If you would like to speak to one of the team to discuss your needs or just to have a chat about the market, you can call us on +33 970 44 66 43 or send us a mail to info@home-hunts.com. If you just want to browse through thousands of beautiful French homes, visit our website at www.home-hunts.com or follow us on Facebook or Instagram.