Are you considering buying a French holiday home? Perhaps you are looking to move overseas permanently and are thinking about France as your next destination?
But is now the time to buy that French property? The Financial Times thinks so in the article they released today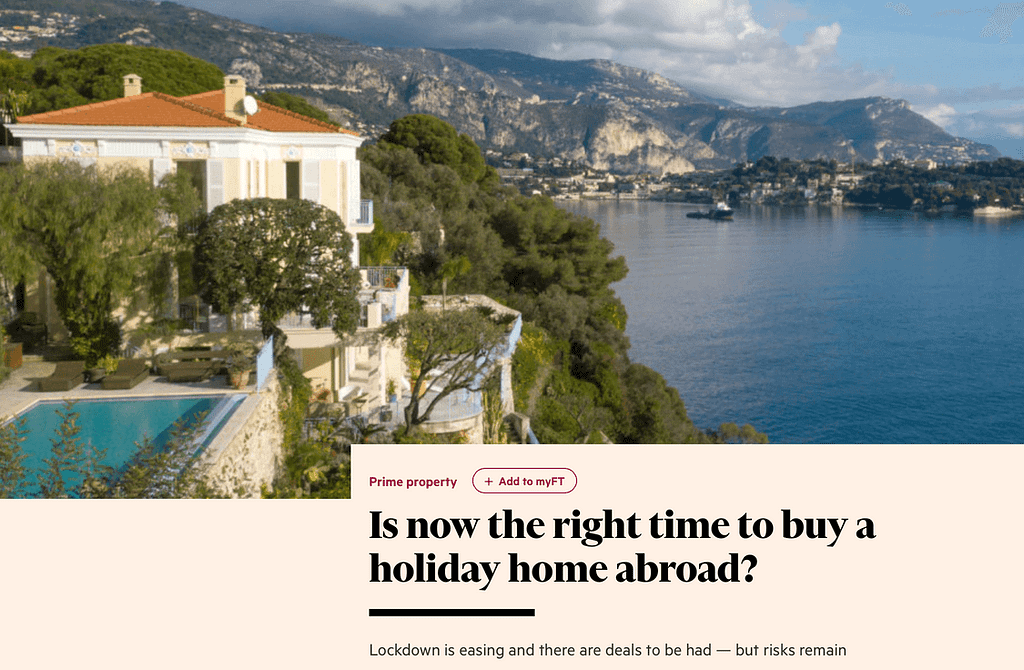 The FT discusses the situation with various property markets from around the world, now that we seem to be slowly coming out of the Covid-19 pandemic. The article includes interviews with buyers, agents and property specialists including Home Hunts to get a feel for what is currently happening in different countries, as well as predictions for the year ahead.
If you are considering a French holiday home or a getaway elsewhere overseas, the FT article makes an interesting read, have a look for yourself by clicking on this link 

French Holiday Homes
Home Hunts director Tim Swannie spoke to the FT, some of his quotes are included in the article:
"We have managed to agree a small number of sales in this period, predominantly with clients who viewed before the lockdown," says Tim Swannie, director of buying agent Home Hunts.
Despite the difficulty in visiting and buying during lockdown, potential buyers have still been searching for French holiday homes. While a lot of this might be put down to idle scrolling, some agents believe it is a sign of pent-up demand.
Swannie says that compared with the same period last year, inquiries at Home Hunts were down only about 12-15 per cent during lockdown, "which we have found quite encouraging. Over the past 10 days, inquiries [in France] have increased quite dramatically, particularly from UK and European buyers," he adds. "It feels like it is going to be a busy summer."
As well as the property market information and interviews, there are also number of stunning homes for sale from around the world in the article, including this amazing waterfront French Riviera property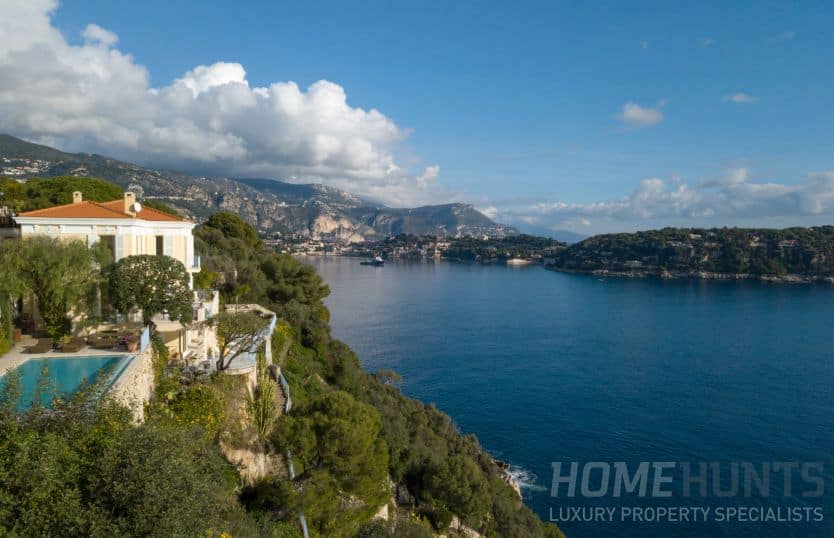 Whilst not included in the article, Tim also told the FT "The lockdown began to be lifted on May 11th in France so people can move around the country much more easily, we have been able to resume visits with those resident in France for nearly a month now. One of the trends we have seen is people who live in larger cities such as Paris, Marseille and Lyon have been contacting us, looking for a second home which has more space, rural properties have been particularly popular. The same goes for Monaco residents, just in this past week alone, we have been contacted by 12 residents of the principality who are looking for properties on the Riviera or in Provence which have gardens and pools and are easily accessible from Monaco"
When asked about predictions for the second half of this year, he said "The French property market is not a boom and bust market like some other countries, it showed resilience following the Financial crash of 2008-2009 and the signs are that it should weather the Coronavirus storm well too. "It looks like there will certainly be a rebound for the French property market over the summer and we are cautiously optimistic about the medium to long term future" 
The market is definitely showing signs of improvement, French based clients have been visiting properties for the past few weeks since travel restrictions across France have been lifted. Borders are due to open across Europe next week and Home Hunts have a large number of buyers from across Europe who are already booked in for visits.
If you are interested in looking for a property in France, we would love to help. Have a look at the Home Hunts website or contact us for a chat about your plans or to discuss the latest news for France.