Looking for French Riviera Property?
Jutting out along the French Riviera coastline are a number of beautiful and exclusive peninsulas with beaches and shallow seas more commonly known as 'Caps' – Cap d'Ail, Cap Ferrat, Cap Martin and Cap d'Antibes, these destinations contain some of the most luxurious properties in the world. Your French Riviera property awaits you…
Reaching out from the mainland into the sapphire blue sea, these rugged and often protected peninsulas are considered to be some of the most exclusive locations on the Cote d'Azur.  These areas attract some of the world's wealthiest property buyers, particularly the wealthy French families but also other Europeans, Russians, Chinese, Americans and clients from the Middle East, plus many other nationalities
CAP D'AIL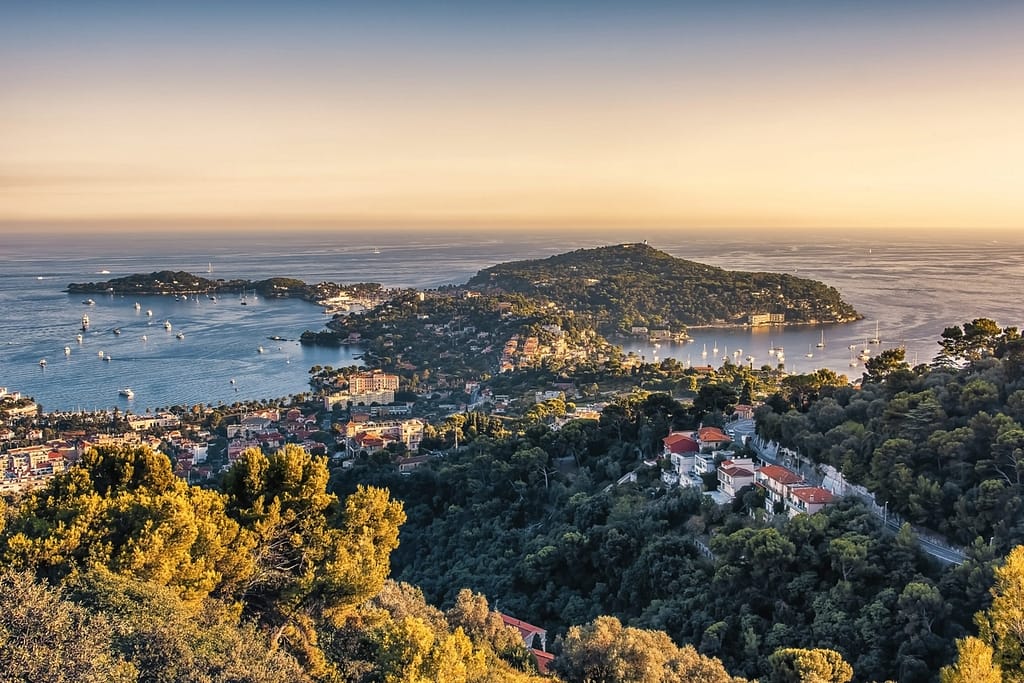 Cap d'Ail enjoys a privileged position on the French Riviera, located at the gateway to Monaco (within easy walking distance), and only around 20 minutes from Nice and Italy, with rocky peaks rising up to 500 metres in places, hidden beaches and peaceful bays.
Cap d'Ail shelters many exclusive luxurious villas, some of which can be seen from the 'Sentier Littoral" the rocky seaside path where it is possible to walk from Cap d'Ail to Monaco.
CAP FERRAT

Cap Ferrat, located in the commune of Saint-Jean-Cap-Ferrat, between Beaulieu-sur-Mer and Villefranche-sur-Mer, has been voted as one of the most beautiful bays in Europe many times.
Its tranquility and warm climate make it a sought after destination for European aristocracy and international millionaires and billionaires to own homes. Saint-Jean Cap-Ferrat has always welcomed worldwide celebrities and some of the streets are named after them, including Sir Winston Churchill, David Niven and Romy Schneider.
Other celebrity property owners over the time have included: King Leopold II of Belgium who has owned many properties here; such as the 'Villa Les Cèdres', which is now owned by the owners of Campari and Grand Marnier. Those who are familiar with the Grand Marnier liquor will have tasted some of the herbs, which originally came from the park of this property.
Also, the Rothschild foundation has had a magnificent palace built on a superb 7 hectare park, and Prince Rainier III of Monaco, Charlie Chaplin, Keith Richards and David Niven have all had homes here. More recently, the new business tsars of Russia and heads of industry from around the world have bought incredible properties in Cap Ferrat.
CAP MARTIN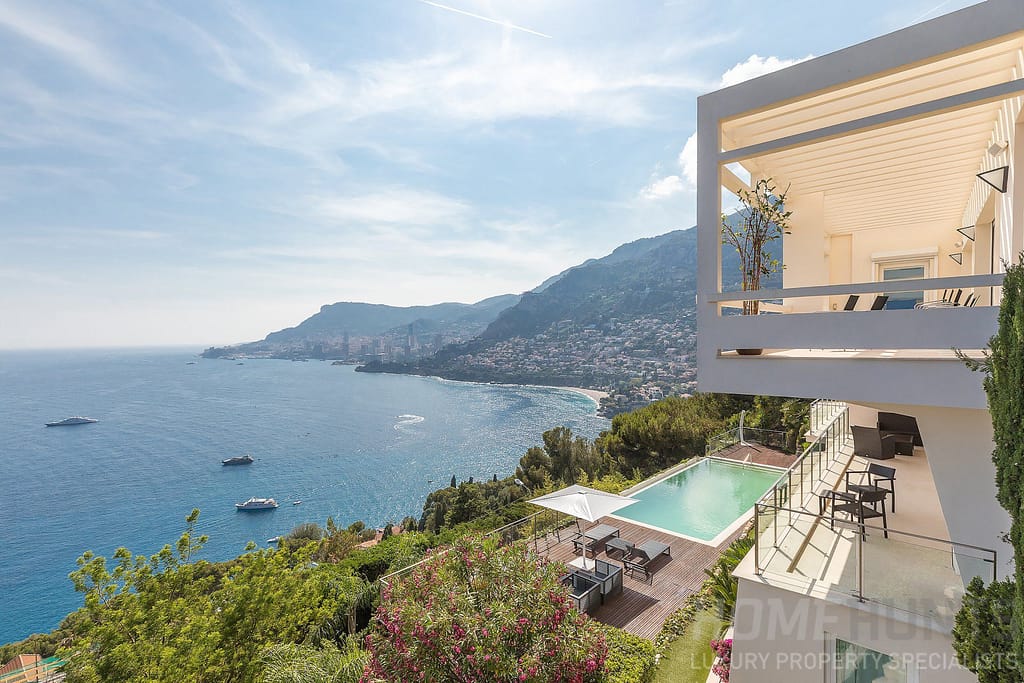 Roquebrune Cap-Martin, situated between Monaco and Menton was originally known as Roccabruna. It was founded in 970 by Count Conrad I of Ventimiglia in order to protect his western border.
After centuries of being under the control of the Grimaldi family of Monaco, Napoleon built a road along the coastline in 1804, connecting the village to the rest of the Côte d'Azur, eventually leading to its merger with the smaller town of Cap Martin.
Cap-Martin comprises several villages and towns: St. Roman, practically a suburb of Monaco, the residential areas of Cabbé, Bon Voyage and Serret, Roquebrune with its perched village and château, the exclusive Cap Martin peninsula and the modern seaside resort of Carnolès with its long pebble beach bordering Menton.
CAP D'ANTIBES
The Cap d'Antibes really started to develop by the middle of the nineteenth century. At that time, wealthy people from all Europe, notably UK and Russia started to discover the area and built luxurious homes.
In 1926, the old castle of Antibes was bought by the local government and restored for use as a museum. Pablo Picasso came to the town in 1946 and was invited to stay in the castle. He stayed for six months, painting and drawing many pieces of art as well as crafting ceramics and tapestries. When he departed, he left all his works here, and the castle officially became the Picasso Museum.
The Cap d'Antibes property market is always competitive. From a beautiful apartment to large waters edge villas, people are attractive to this exclusive area to experience the wonderful history, beautiful views, numerous festivals and to head down to one of the 48 beaches which stretch between Antibes and Juan-les-Pins.
Home Hunts are here to help you to find your dream French Riviera property. If you would like to speak to one of the team to discuss your needs or just to have a chat about the market, you can call us on +33 970 44 66 43 or send us a mail to info@home-hunts.com. If you just want to browse through thousands of beautiful French homes, visit our website at www.home-hunts.com or follow us on Facebook or Instagram.