Named after the river Aude that runs through the department from Carcassonne to the Mediterranean Sea, the Aude department is home to mountains, beaches, salt-water lagoons and hectare upon hectare of vineyards.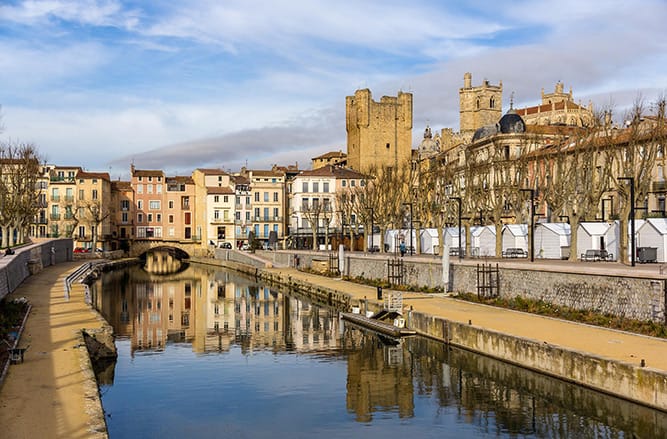 The Aude stretches along the Mediterranean coastline from Leucate to the north of Gruissan Plage, as far as Lagarde in the west, a little above Lastours in the north, and borders the Pyrénées Orientales at its most southern point. Major towns include Carcassonne and Narbonne.
A department renowned for its excellent wine, the Minervois wine region straddles Hérault and the Aude. The Corbières wine region is located almost entirely in the Aude. This area is also renowned for being Cathar country ("Pays Cathare") – relating to the conflict between the Cathars and the Catholics in the 12th and 13th centuries – which today serves up plenty of ruined castles, ancient villages and historic monuments.
If you are looking for a second home in France, there are innumerable reasons why the Aude should be top of your house-hunting list – but here are Home Hunts' top three.
Good summer rental prospects
There are plenty of villages, towns and cities across the Aude department are highly popular with tourists, but the following locations are especially renowned for providing good summer rental opportunities.
Carcassonne
A tourist hotspot which welcomes over three million visitors each year, La Cité in Carcassonne has been a World Heritage Site since 1997. Having fallen into disrepair during the 1700s it was famously restored by the architect Eugène Viollet-le-Duc in the 19th century. From its ramparts, through the lively cobblestone streets to its heart at the Château Comtal, this fairy-tale city is one of the most special places to visit in the Aude, attracting over three million tourists each year.
Property in the modern city itself is currently offering buyers excellent value for money – particularly as the summer season is so busy here. Lac Cavayère, otherwise known as "Carcassonne Plage", is another spectacular local spot, which offers sandy beaches, a water playground for kids, water sports and family-friendly activities.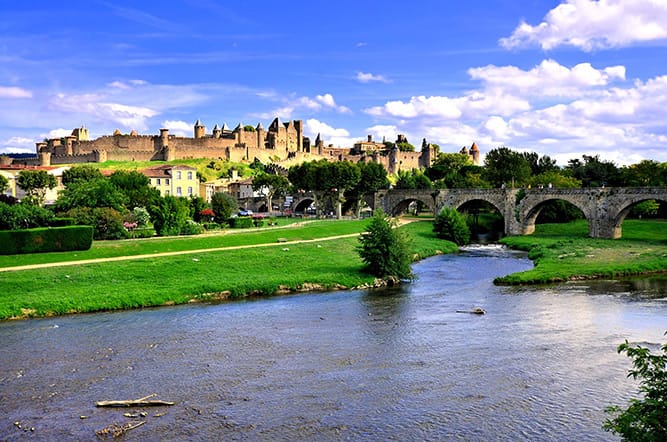 Narbonne
The small city of Narbonne lies on the pretty Canal du Robine. With a population of around 50,000 and vast stretches of fine golden sand, this Mediterranean city and its seaside resort are loved by the French. So far it has remained a fairly well-kept secret from everybody else.
Improvements over the last few years make this a wise choice of location for property investment and is one of Home Hunts' recommended up-and-coming areas.
"The beaches are huge and less crowded than the French Riviera, but still on the Mediterranean Sea, and the climate here is better than further inland," says Julie Reaney, a Home Hunts consultant.
The area's popularity with tourists means that it presents good opportunities for holiday home owners who can rent out their properties during the summer months.
While Narbonne's town centre is highly coveted, other sought-after locations in the surrounding area include: Bages, Peyriac-de-Mer, Bizanet and Ginestas.
Canal du Midi
The Canal du Midi is 240km long and runs from the city of Toulouse down to the Mediterranean port of Sète. It is one of the most picturesque and popular inland waterways in France. For those who love canal boating, this 300-year-old canal offers a leisurely pace of life floating past vineyards, ancient villages and historic landmarks.
The canal is a focal point of many bustling villages, and there are many cafes and restaurants to enjoy wining and dining along its banks. It is also a wonderful place for cycling or walking along the water's edge under the shady plane trees.
Along the Canal du Midi, Le Somail is one of the best villages to invest in property. Offering a stable real estate market, it is also where many people start their canal boat holidays, so it is popular with holidaymakers too. With some attractive restaurants, cafes and even an épicerie on a canal boat, it is a wonderful holiday destination that makes a charming location for a second home.
2. Access to the unspoilt wine regions of Corbières and Minervois
Spanning around 12,000 hectares in the Aude and Pyrénées-Orientales departments, Corbières lies in the foothills of the Pyrénées and is renowned for its hot climate, diverse landscapes, wild, natural surroundings and scrubby Mediterranean vegetation known as "garrigue". With medieval towns and villages, châteaux, rocky hills and rolling vineyards, Corbières is as rich in culture and history as it is wine excellence.
"Corbières is so peaceful and perfect for 'away-from-it-all' holidays," says Julie. "Near the coast and the mountains, living an authentic French country lifestyle is possible here, as it has a beguiling remoteness, but all the modern conveniences you need to live a dream lifestyle in France."
Stretching across the Aude and Hérault departments, is the Minervois. A well-respected wine region, but unspoilt and undiscovered in comparison with areas like Bordeaux or Provence, the Minervois' 5,000 hectares are home to glorious wine, fascinating locations and captivating countryside.
From hidden châteaux to village houses adorned with local red marble, the properties available in this region are as compelling as its historic roots and gentle way of life.
With golden Mediterranean beaches around an hour away and the closest ski resort a two-and-half-hour drive in the Pyrénées, weekends or day trips spent skiing, swimming, hiking and cycling are part of everyday life in the Minervois.
3. Choice of countless charming locations and properties
In the Corbières, Lagrasse, Ribaute, Fabrezan and Ferrals-les-Corbières are all locations recommended by Julie. These attractive, tranquil villages, located in the heart of the stunning Corbières wine region, offer overseas buyers excellent value for money," says Julie. "With house prices expected to rise, property here can make a great investment opportunity."
In the Minervois area, renovated village houses with outdoor space or country estates with hectares of landscaped surroundings are equally easy to find. The village of Bize-Minervois is located on the River Cesse and is popular during the summer as families and friends can splash about in the sunshine. A vibrant market town, Bize is renowned for its olive festival in July.
At the foot of the Black Mountains, lies the medieval town of Caunes-Minervois, which is famous all over the world for its red marble. With quaint, narrow streets and a market three times a week, this is a popular destination for tourists and a wonderful place to go on holiday.
Despite it having a more elevated property market, Bages continues to be one of the most sought-after places to buy property in the Aude. Bages itself lies on a finger of land that's surrounded on three sides by the Etang de Bages. Colourful patchwork stone townhouses overlook the blue lagoon-like waters, which are also home to flocks of pink flamingos and fishing boats.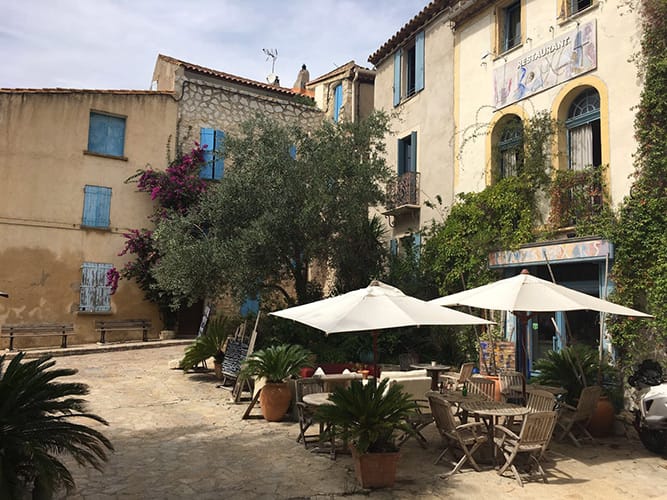 Just south of Bages is Peyriac-de-Mer, which is also on the Etang. There are plenty of walks to enjoy in this area but one of the most special is traversing the wooden pontoons where all kinds of different wildlife can be spotted.
Ginestas is an excellent location to search for a special kind of property. It was once an ex-military retirement village so there are some rather grand, bigger houses for sale here as well as lots of maison de maîtres with gardens and vineyard properties.
If you are looking to buy property in the Aude, visit Home Hunts' online search facility at www.home-hunts.com. To talk to a consultant directly about other locations in the Aude and your specific property needs, call +33 (0)970 44 66 43.