An investment in a coveted global city that gives you a base near the ocean and some of the most beautiful countryside in France – what's not to like?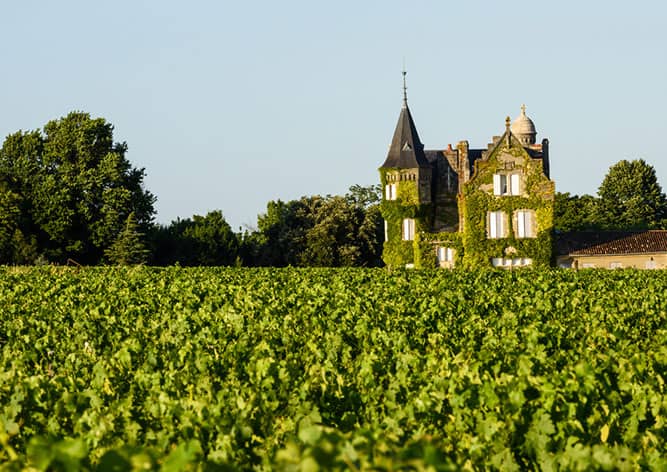 Bordeaux is now the most expensive city to buy property in after Paris. In 2017, apartment prices rose by 12% and house prices by 16%. Figures on MeilleursAgents show that average house prices are now at the €3,843m2 and average apartment prices at €4,234m2, by comparison the average apartment price in Nice is €4,086m2 and €3,841m2 in Lyon – two cities which were previously more expensive to live in than Bordeaux.
But, if prices are so high in Bordeaux, should you be looking to buy property here?
Prices set to rise further in Bordeaux
The simple answer is yes – partly because agents are predicting that prices in Bordeaux are going to continue increasing over the next few years.
"Bordeaux is two hours from Paris on the TGV and an economically thriving, modern city that is also rich in culture and history," says Tim Swannie. "Prices are due to rise even further over the next few years, perhaps by as much as 10%, so prime property buyers can invest in some of the most sought-after property in the heart of Bordeaux knowing that the value of their asset is increasing."
Thriving holiday rental market
Once you have a property in Bordeaux, the demand for year-round rental from tourists is high, which can help to cover your outgoings.
As well as being short train ride from Paris, Bordeaux is accessible to London in six hours on the TGV and the international airport means that flying in from destinations all over the world is as easy as possible.
A record six million passengers travelled to Bordeaux airport in 2017, which is an increase of two million tourists in two years. With the number of tourists into the city ever increasing, there are plenty of rental opportunities.
An incredible city to explore
Lonely Planet chose Bordeaux as the most attractive city in 2017 in the same year that the Los Angeles Times crowned it the number one place to visit in the same year.
Whether you're seeking cultural fulfilment, or you're purely looking to have fun and relax Bordeaux is a stunning choice with many luxurious options for a more high-end holiday if desired.
In Bordeaux, the range of cultural attractions to discover – which includes 15 museums and the new Cité du Vin, described as the flagship of Bordeaux wine tourism – is remarkable.
There is also the impressive variety of music venues, delicious local wine (which also happens to be world class), and some of the most irresistible fine dining in South West France – such as the two Michelin star La Grande Maison run by Chef Pierre Gagnaire.
Between the ocean and countryside
Bordeaux is surrounded by Gironde countryside, some of the most picturesque in France. Authentic French experiences, such as wine tasting at vineyards, cycling along country lanes, and discovering charming French villages with shady convivial squares are just a stone's throw way just outside the city.
Having a base here means not only is the countryside on your doorstep, but the ocean is too. The beautiful beaches of coastal resorts like Arcachon and Europe's tallest sand dune the Dune du Pilat (which offers a panoramic view of the ocean from its golden heights) are just an hour away. This proximity to the Atlantic Ocean means that summers can be spent filled with all kinds of water sports and blissful afternoons on sublime sandy beaches.
If you are looking to buy prime property in Bordeaux, you can search for property at www.home-hunts.com, but to speak to a consultant about your specific criteria, call +33 (0)970 44 66 43.