Ski resorts in the French Alps
Read on to discover which ski resorts in the French Alps are the most expensive in France.
Ski resorts in the French Alps are reinventing themselves to attract holidaymakers all year around. As more than half of Home Hunts' clients now require properties to attract consistent rental yields throughout the year, chalets in the Alps serve this purpose with flying colours.
The mountains are perfect terrain for hiking and biking activities, but resorts are also introducing other sports, events and festivals to pull in summer crowds, from music festivals to marathons, golf tournaments, yoga and classic car events. Restaurants and hotels are also catering to a wider range of tastes and meal preferences, including gluten-free and vegan dishes.
According to Savills' latest ski report – based on the top 20-30% of prime properties in each resort with exchange rates as at October 2018 – the most expensive resort in the French Alps (and third in the world behind Aspen and St Mortiz) is Courchevel 1850.
Courchevel 1850
Courchevel is often called "the jewel of the Alps" and this is where to find exquisite chalets and a five-star luxury Alpine lifestyle.
In the ultra-prime market, properties here are worth €31,670 per square metre. In a hypothetical study of prime properties in the report, a seven-bedroom detached chalet is estimated to cost around €11.5 million and a two-bed ski-in ski-out apartment around €2 million.
Renowned for being the world's biggest lift-linked ski area within the Three Valleys it is one of the villages, along with Méribel and Val Thorens, which make up 600km of pistes and 166 ski lifts.
It is a favourite destination for many celebrities. Chef Gordon Ramsey, the Duke and Duchess of Cambridge and explorer Ranulph Fiennes have all been seen enjoying ski vacations at Courchevel.
Val d'Isère
Joining with Tignes, Val d'Isere makes the vast Espace Killy with 300km of pistes and plenty of off-piste areas too. Olympic rowers Sir Matthew Pinsent and Sir Steve Redgrave famously skied in Val d'Isère together several times and Hugh Grant has also been known to enjoy a ski holiday here.
In Savills' ultra-prime property rankings (based on the top 20-30% of prime properties in the resort) Val d'Isère is the fourth most expensive resort in the world with properties at €29,760 per square metre.
The new state-of-art Solaise Gondola which opened in 2016 takes around seven minutes to speed skiers up to the top and includes heated seats and Wi-Fi. This year there is a new ten-person Poma gondola (the result of a €10m investment) to transfer skiers from La Daille up to La Folie Douce, which is famous for its legendary après ski parties.
Courchevel
The remaining area of Courchevel, of which Savills' data includes Courchevel 1300, 1550 and 1650, is the third most expensive property market in the French Alps. With ultra-prime properties priced at €27,060 per square metre, it is a highly sought-after location to buy in and offers some of the best skiing in the world.
Courchevel recently opened Aquamotion between 1850 and 1650, which is perfect for entertaining families at any time of the year. Designed by architects Auer Weber, it is reportedly the result of a €63 million investment, which offers a range of leisure facilities over two floors and a restaurant. It includes a salt water spa, saunas, Turkish baths and hot outdoor pools, and there are also pool areas and water slides for children.
The ski area that Courchevel offers is suitable for all levels, from beginners to experts, and the modern ski lift system makes the resort quick and easy to get around. Hiking, climbing, golf, canyoning, rafting and paragliding area all popular activities to do during the summer months.
Megève
According to Savills' report, ultra-prime properties are worth €22,330 per square metre in Megève, making it the fourth most expensive of the ski resorts in the French Alps. It is located in the heart of the Mont Blanc mountain range, just an hour from Geneva airport, but it does have its own airport too (an "altiport" for helicopters and small planes).
Having existed since the 14th century, it was made fashionable by the Rothschild family. The chic resort, which some call "The Aspen of France", has since been frequented by many stars including Johnny Halliday and Brigitte Bardot back in the fifties. Today you're more likely to spot Marion Cotillard, as the resort is a favourite of many in the French film industry.
Offering 445km of ski runs and activities such as dog sledding, it also oozes charm with cobblestone streets and horse-drawn carriages – a truly delightful resort that is one of the smartest Mont Blanc stations. One of the most prestigious ski resorts in the French Alps.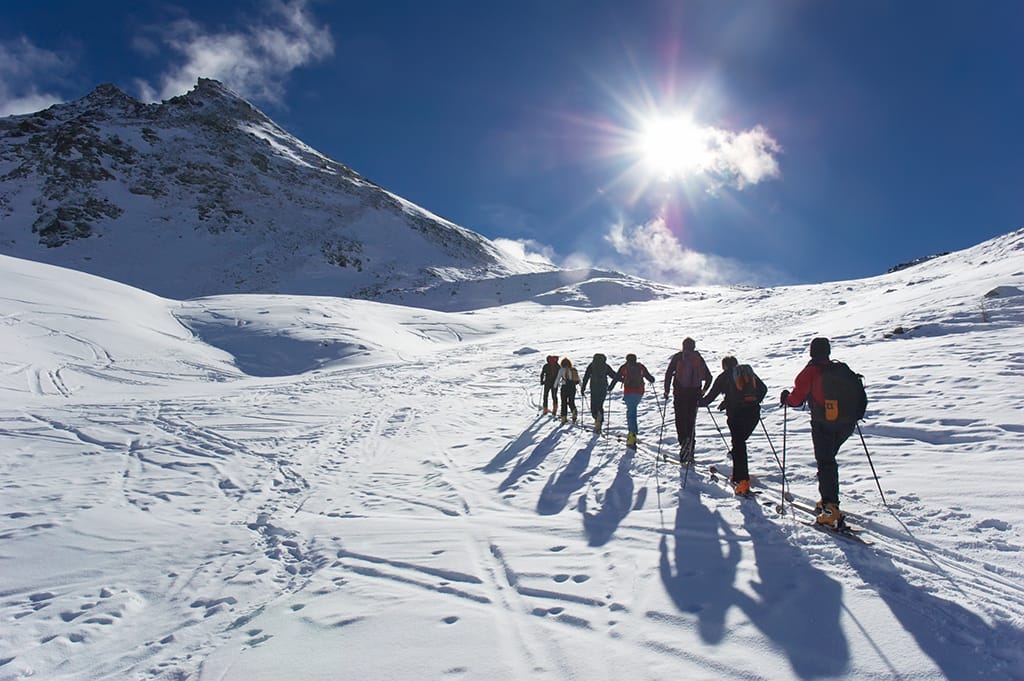 Méribel
Savills' data shows that a hypothetical detached seven-bedroom chalet in Méribel would cost around €7.5 million and a two-bed ski-in ski-out apartment in the centre of town around €1,200,000. As the fifth most expensive resort in the French Alps, Méribel is loved especially by the British and even known as "Little England in the Alps".
A purpose-built ski resort (which doesn't allow high-rise buildings) Méribel offers an abundance of stunning chalet-style architecture. Formula 1 champion Alain Prost is said to own a luxury ski chalet here, and actress Emma Watson has been spotted on holiday here, too.
At the centre of the Three Valleys Méribel offers 150km of local slopes, but provides access to 600km and is the perfect place for all abilities. The children's ski school is found at Rond-Point, the Altiport (green run) is a recommended choice for beginners and advanced skiers should head for the Combe Vallon or go off-piste.
If you are looking to buy a property in one of the ski resorts in the French Alps, you can search for luxury chalets at www.home-hunts.com, but to speak to a Home Hunts consultant about your specific investment criteria, call +33 (0)970 44 66 43. Home Hunts are here to help you to find your dream home. If you would like to speak to one of the team to discuss your needs or just to have a chat about the market, you can call us on +33 970 44 66 43 or send us a mail to info@home-hunts.com. If you just want to browse through thousands of beautiful French homes, follow us on Facebook or Instagram.