Property buyer's guide
The Dordogne is a region of southwest France that's named after the river that runs through it. It's located between the Loire Valley and the Hautes Pyrénées. The Dordogne presents a lovely, slow pace of life, and the vistas are reminiscent of rural England from days gone by (though warmer and sunnier, luckily). This may be why it's such a popular location for British expats. Small country towns and old villages are filled with friendly locals, and common views include castles and green meadows.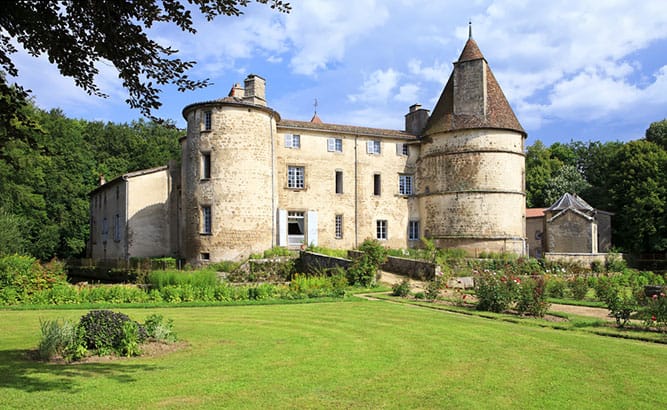 The Dordogne's villages look like they're part of a storybook. Catch a game of cricket, head to Sarlat to tour the medieval buildings, and try local, gourmet cuisine in Périgord Noir. Some of the best wines and vineyards can be found in Périgord Pourpre, while Périgord Vert is where you'll find plenty of farmland. Wherever you end up, the true appeal of the Dordogne is that you're encouraged to move at your own, leisurely pace.
Before you look at buying property in Dordogne, learn as much as possible about the area. Maybe our little property buyer's guide will help –
The Climate
During July and August, temperatures typically range from 30 to 35 degrees Celsius, attracting large amounts of visitors and seasonal residents. If you're purchasing Dordogne property to rent out to travelers, the summertime is the most lucrative season. It may even be possible to charge as much as 40% more than the standard rental rate due to demand during the high season.
May, June and September have summer-like temperatures as well, but tourism isn't nearly as heavy. You have a good chance of renting out your Dordogne property during these months, but you won't be able to set as high a price as during July and August.
Winter in Dordogne is cold, with temperatures dropping to 10 below some nights. The wintertime also has a higher risk of rain, and many attractions and restaurants will be closed for the season. However, Dordogne isn't tourism-free even during the winter, and rental property is popular amongst people who are in town for the picturesque snowfall or the holidays.
Getting There
There are two airports that you can fly into in the Dordogne region, one in Bergerac and the other in Brive. Another option is to fly into the Bordeaux international airport, which is to the west. From Bergerac, the trip to Périgueux, Dordogne's capital, is 50 minutes; it's one hour from Brive; and it's a little over 90 minutes from Bordeaux. If you're heading to Sarlat-la-Canéda, don't fly into Bordeaux – it's over two and a half hours away, while the other two airports are under 90 minutes away.
In order to get around Dordogne, you'll want your own car – it's a rural area of France, not a city, so you won't be able to rely on public transportation. Even if you live within walking distance of a small village, you'll want transportation to larger, more popular areas of Dordogne for amenities. You can book car service from one of the airports to your new home, but you'll eventually need your own vehicle.
Types of Properties in the Dordogne
There are all sorts of settings to choose from in the Dordogne. You can be right in the middle of nature or close to shopping and cultural activities. You can walk to the village centre or be far enough away that a drive is necessary. There are plenty of properties that you can live in part-time and rent the rest of the year, but if you'd rather escape the tourists, look for property that's set deeper into the hills. Note that if you don't speak fluent French, you may feel especially isolated in a rural area, and it will hard to practice the language if you're not engaging with people on a regular basis.
Chateaux
Since the Dordogne is a wealthy area of France, it's common to find chateaux for sale. "Chateau" is often a term that simply means "large house," so they come in all styles. Some chateaux will be small or un-restored, offering a simple way of life or the ability to create the home of your dreams. There are also grand chateaux as well as turn-key properties that don't need any updating at all.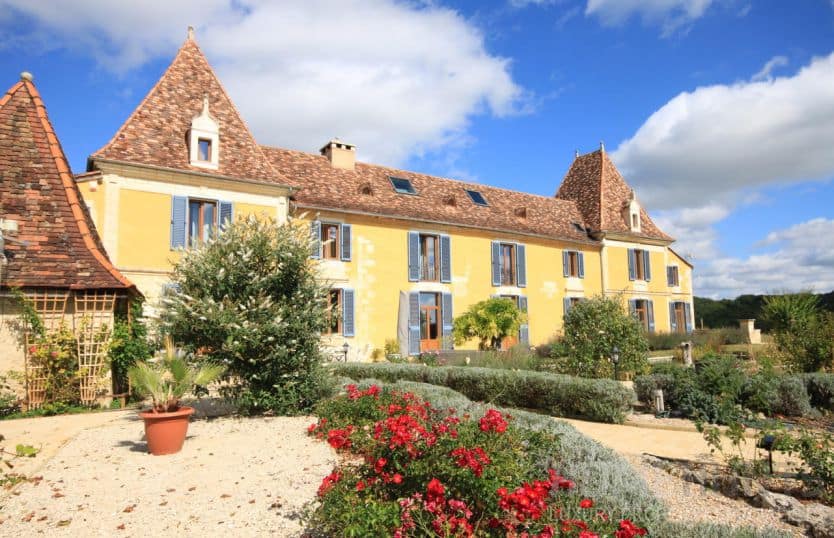 This eight-bedroom chateau in Bergerac is set on 56 acres of land, has gorgeous views of the countryside and has a classic, elegant interior. The property also has a barn that's been converted into a ballroom, complete with a kitchen, dining area and summer kitchen. Additional features include multiple terraces, an organic garden, a workshop and stables.
Gite Business Properties
Gite business properties are popular with buyers because the Dordogne is such a bustling place for tourism. The amount you can charge guests will depend on things like the facilities that are included, how many people the property can fit, location and if there's already an existing business. If you find a property with enough outbuildings, you may be able to live there while also running your business.
Houses
Like many property types in the Dordogne, houses come in all shapes and sizes, and with any number of features. If you dream of a home with extra buildings, a tennis court or an in-ground pool, you're likely to find just what you want.
There are a few different types of houses to buy in the Dordogne:
A chartreuse is a large, one-level house. There are sometimes towers at the ends of the house. A longère is another type of one-story house.
A fermette is a small farmhouse. There are usually just two or three rooms in a fermette, but there may be an opportunity for expansion.
A maison de maitre is a rectangular, symmetrical house that typically has two stories and an attic. The first-floor level often has three to five windows across, which gives this type of house it's eye-catching appearance.
A Perigourdine is a stone house that often has beams, stone fireplaces and French shutters.
A village house is another type of stone property that's usually just a walk from the village centre and its cafes and restaurants. Some village houses can be petite, without any outdoor space, while others are large and set on more property. A maison de ville is a popular type of village house, similar to a maison de maitre but joined to other homes on one or both sides.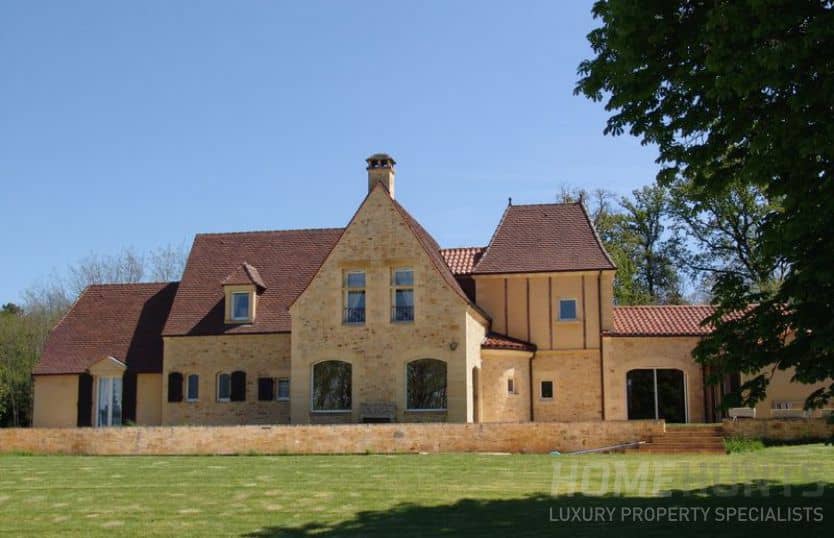 This multi-bedroom villa in Dordogne is in the Perigourdine style and was built with locally-sourced materials. There's a four-bedroom stone house as well as a three-bedroom stone house on the property, the latter being ideal for a guest house. There's also a pool, modern environmental technology, underfloor heating and videophone entry.
Vineyard Property
If you'd like to have your very own vineyard property, consider buying in the Bergerac area (or a bit to the south). This seven-bedroom, commercial vineyard property in Bergerac has 15 hectares of producing vineyards, a chartreuse and a reception area. There's an additional 10 hectares of meadows that can be planted, plus eight hectares of parkland. The main house has six bedrooms, and there's also an independent house with four rooms.
If you would like to invest in your own slice of French property, then HOMEHUNTS property agents are here to be your property buyer's guide! We are able to find some beautiful Dordogne properties based on your search criteria. Search our website and browse the selection of beautiful homes in the Dordogne area. You can also speak to one of our expert property consultants by calling +33 (0)970 44 66 43.